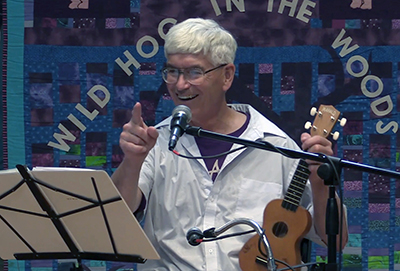 Snowing tonight, stay warm inside and watch this concert! All the way from Randolph, Wisconsin, inspirational musician Kelly Bleich sings and plays guitar and entertains us with his humor. A guest during the show, Madison-area poet, Donald Leo Bach, reads us a moving poem about an actual event, "the Crowd Continued On".
Kelly's love for Woody Guthrie's music shines through. No one does the Dust Bowl ballads better.
His good-natured deadpan humor will set you at ease. Not to mention his smooth voice. Just the tonic for a cold and snowy December night.
Please join him in the Zoom chat at 8:30pm to ask questions and hear further insights about his music.
Due to Covid, the Coffeehouse remains closed. This concert is online only. Watch this on your phone, tablet, or computer and take a break from your stay-at-home distancing while enjoying great folk music.