KG and The Ranger Concert
Streamed Event for March 25, 2020
Available through April 10, 2020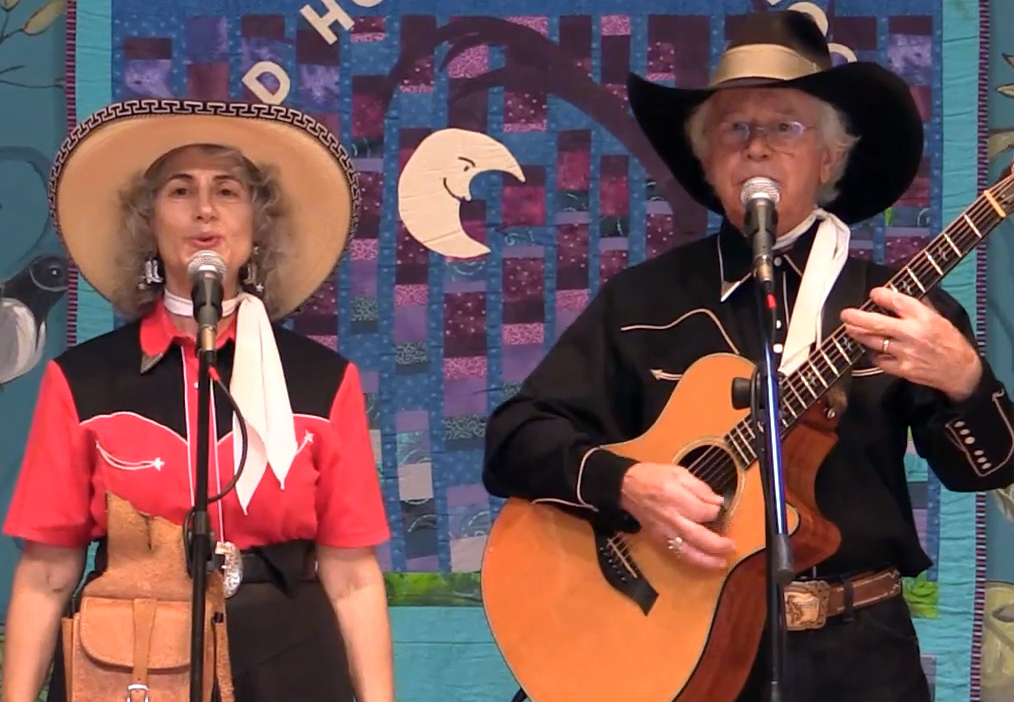 We looked into Phillup's video archive and found our recording of last year's concert on March 15, 2019. Ron Dennis made a video recording of the concert not knowing the recordings would be useful in today's new normal of staying home. All of us at the Hog hope you enjoy almost 90 minutes of music from KG and Ranger Rick as they perform their yodeling and harmonizing classic cowboy songs.
Come along for a musical ride out west and back in time with KG & The Ranger's classic cowboy songs. "Shy Ange" (aka Angie Roltgen) will join the Ranger (Rick Roltgen) and KG (Karen Gogolick) for an evening of beautiful harmony singing, harmony yodeling and a healthy dose of humor and fun thrown in. Toe-tapping to haunting, their music will transport you to a simpler time and remind you of childhood dreams of cowboys and the Great American West.
You might want to:
Thank KG and Ranger Rick in YouTube's comment section, click here.
Visit KG and the Ranger web site at kgandtheranger.com to order CDs. Support our musicians!
If viewing on a iPhone or Android phone and the audio is distorted, listen using your earbuds or stereo headset.
Phones must mix the stereo to mono for the loudspeaker and can distort the audio in doing so.
Thank you for watching.
Want to become a member of the Wild Hog in the Woods Coffeehouse?

Home Page | Virtual Concerts | Wild Hog Calendar of Events | About the Hog | Members | Signup for Announcements
This page was updated August 21, 2022 2:55 PM
© All Rights Reserved, Wild Hog in the Woods, Inc.
www.WildHogInTheWoods.org