Wild Hog Presents a Streamed Virtual Concert with
Jim Barnard
Friday, March 19, 2021 at 7:30pm CT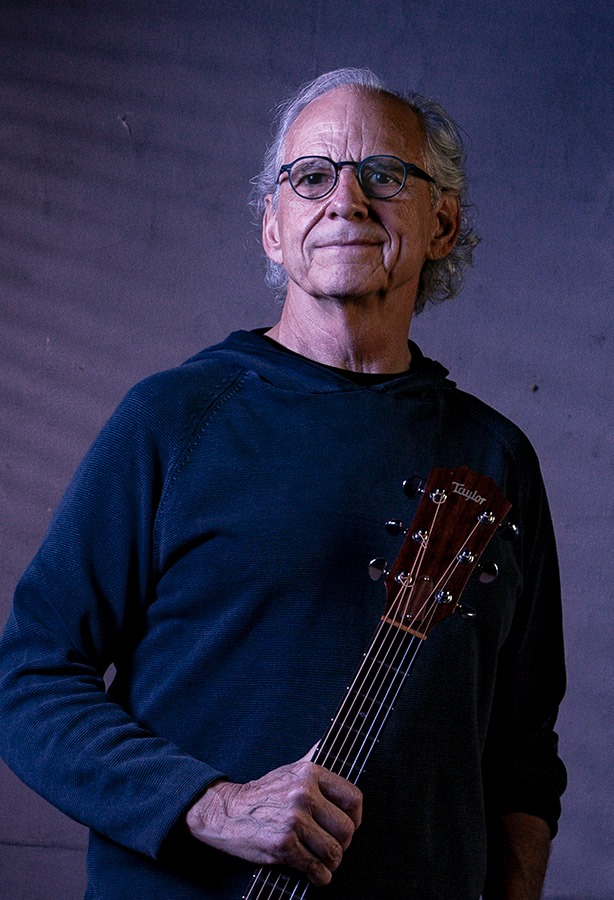 Jim Barnard's songs are rooted in contemporary folk/blues. Alluring melodies and engaging lyrics are wrapped in expressive vocals and a soulful, distinctive finger-style acoustic guitar. He explores the human condition, the good life, the cosmic and the comical.
Thoughts of John Prine, Bruce Cockburn, Randy Newman, James Taylor, or Keb Mo come to mind while listening to Jim's performances. His debut album was "Artificial Flowers" and he is working on "Urban Stories".
More at facebook.com/jimbarnardmusic

Scroll down for the link to the concert and Zoom chat on Friday evening.
Due to Covid, the Coffeehouse remains closed. This concert is online only. Watch this on your phone, tablet, or computer and take a break from your stay-at-home distancing while enjoying great folk music.
Wil-Mar is the neighborhood center where the Coffeehouse rents during normal times. Wil-Mar continues to run it's social services and food bank, while losing income from the cancelled festivals that make up half of their annual budget. In support of keeping Wil-Mar in business serving those that depend on these services, the Coffeehouse is continuing to pay our rent. So please donate generously to help us support Wil-Mar so they will be here when the pandemic comes to an end. Both Wil-Mar and the Coffeehouse are 501(c)3 charities.

If you experience poor or distorted sound on a smartphone:
Smartphones must mix the stereo audio to mono for the single built-in loudspeaker.
This could distort the audio for some or all songs. Listen using your earbuds or stereo headset for best stereo sound.
Thank you for listening
Want to become a member of the Wild Hog in the Woods Coffeehouse cooperative and support local music

Home Page | Virtual Concerts | Wild Hog Calendar of Events | About the Hog | Members | Signup for Announcements
This page was updated August 21, 2022 2:55 PM
© All Rights Reserved, Wild Hog in the Woods, Inc.
www.WildHogInTheWoods.org