Wild Hog Presents a Streamed Live Virtual Concert with
Some Guy Called Doug
Friday, October 16, 2020 at 7:30pm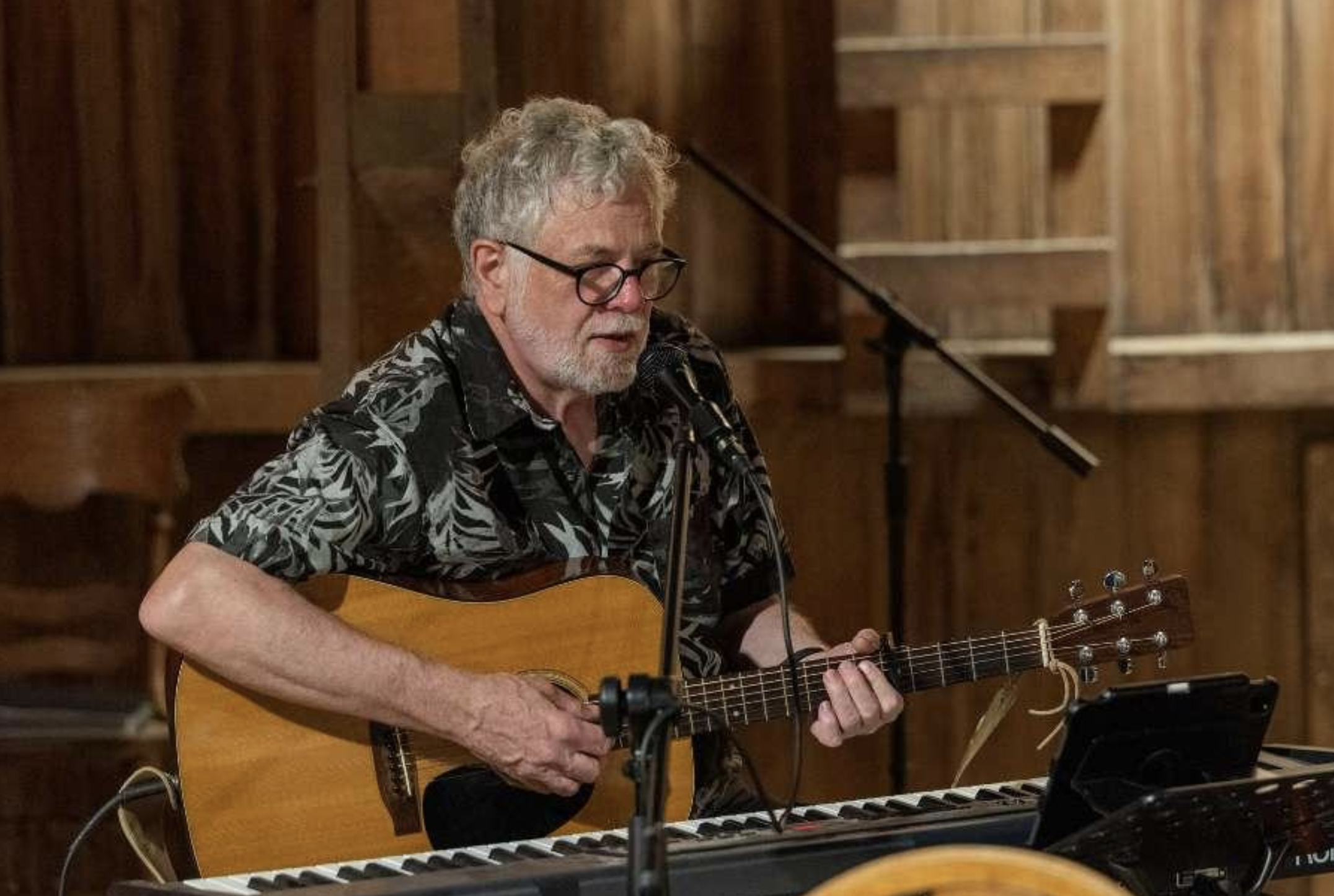 Douglas Hamilton is a writer and singer of quirky songs in the tradition of Tom Lehrer and Jake Thackray. From the sing-along catchiness of "Must Have Chocolate" to the unexpected philosophical insights of "Your Father's Underwear", Doug puts his finger on what's terrifyingly funny about our world and just keeps probing. He has a way of making you laugh AND making you think. In performance Doug moves between piano and guitar, and in one number he actually plays both at once!
After living in Madison for 18 years, Doug moved to England in 2007, where he performed with the bluegrass band Appalachia and Old Time string band The Buffalo Gals, holding down the low end on stand-up bass. Now back in the states, Doug currently hails from the Twin Cities area.
Visit Doug's web site at someguycalleddoug.com where you will find links to his YouTube recordings.
Doug has no CDs for sale at ths time, but you can download some of his recorded tracks from Bandcamp and Reverbnation (including a couple from the old Higher Ground show on Wisconsin Public Radio).
Due to Covid, the Coffeehouse remains closed. This concert is online only. Watch this on your phone, tablet, or computer and take a break from your stay-at-home distancing while enjoying great folk music.
Wil-Mar is the neighborhood center where the Coffeehouse rents space during normal times. Wil-Mar continues to run it's social services and food bank, while losing income from the cancelled festivals that make up half of their annual budget. In support of keeping Wil-Mar in business serving those that depend on these services, the Coffeehouse is contributing half of the tips to Wil-Mar. So please donate generously to help us support, in addition to the peformer, Wil-Mar so they will be here when the pandemic comes to an end. Both Wil-Mar and the Coffeehouse are 501(c)3 charities. Some performers may opt to donate their half of the tips to Wil-Mar or an organization of their choosing.

If you experience poor or distorted sound on a smartphone:
Smartphones must mix the stereo signal to mono for the single built-in loudspeaker.
This could distort the audio for some or all songs. Listen using your earbuds or stereo headset for best stereo sound.
Scheduling by Stephen Lee Rich - Production Support by Jamie Poindexter
Thank you for listening
Tune in again next Friday for "Chris Powers"
Want to become a member of the Wild Hog in the Woods Coffeehouse cooperative and support local music

Home Page | Virtual Concerts | Wild Hog Calendar of Events | About the Hog | Members | Signup for Announcements
This page was updated August 21, 2022 2:55 PM
© All Rights Reserved, Wild Hog in the Woods, Inc.
www.WildHogInTheWoods.org