Streamed Virtual Concert
Dave Schindele
Friday, May 22, 2020 at 7:30pm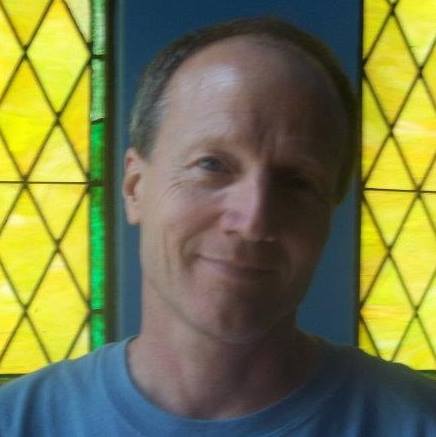 Dave has produced two audio recordings for you this evening. Set 1 is in the format of an "old time radio show". Set 2 features "A Collection of Songs" that Dave has written and recorded. Tune in below these words to listen to Dave's creative genius, sit back and enjoy.
Some background:
Dave was born in Seattle, raised in New Jersey, and now lives in Madison. He fell in love and has blossomed as a poet, philosopher and musician, as has his piano and poetry, making music his core to living. As Dave states on his web site, music embodies, it expresses, it carries forth, it throws unto the future, it knows what we yet don't know. Life is so good!

Dave volunteers and performs at the Wild Hog, using his experience, genius and connections to perform with friends at our Friday concerts.
About Dave's "Old Time Radio Show" (Set 1):
Dave said he was raised on great radio, and misses it. It's a warm and intimate medium, and engages the listener's imagination in a richer way than video. Radio also allows the listener to be driving or doing other tasks simultaneously. The best of Old Time radio remains a standard of excellence for audio entertainment.
Orchestras of movie and radio studios (including those used in the making of Warner Brothers cartoons!) boasted World-Class musicianship. Singers, dancers and actors had to come up through the demanding 'farm teams' of Vaudeville, film troupes and backup work before being deemed good enough for a national audience. Also prominent over the airwaves of America for decades were broadcasts of recorded songs via the Hit Parade. Since those days, the death of radio has been predicted numerous times. To paraphrase Mark Twain, that forecast remains greatly exaggerated." He has slipped in a few of his own recent songs.
Song list for "Old Time Radio Show":

I Only Have Eyes for You (1934 Words: Al Dubin Music: Harry Warren)
As Time Goes By (1931 Words and Music: Herman Hupfield)
Ol' Man River (1927 Words: Hammerstein Music: Kern))
The White Cliffs of Dover (1941 Words: Nat Burton Music: Walter Kent)
Brother, Can You Spare a Dime? (1932 Words: E.Y. Harburg Music: Jay Gorney)
Georgia on My Mind (1930 Words: Stuart Gorrrell Music: Hoagy Carmichael)
When You Wish Upon a Star (1939 Words: Ned Washington Music: Leigh Harline)
I Left My Heart in San Francisco (1954 Words: Douglass Cross Music: George Cory)
It's Impossible (Somos Novios) (1968 Words and Music: Armando Manzanero)
Yesterday (1965 Words and Music: John Lennon and Paul McCartney)
My Friend Joe (2019 Dave Schindele)
Rise and Fall (2019 Dave Schindele)
When I Hold onto You (2020 Dave Schindele)
All I Know (1973 Jimmy Webb)
About Dave's "A Collection of Songs" (Set 2):
Here is a representative sample of Dave's own older songwriting. These songs were recorded in demo form to present to potential other performers. The songs are always available for listening on his website, along with lyrics and some brief descriptions of what they're about. A couple of [quite old!] videos of individual songs being performed are also available on YouTube by searching under Dave's name.
Song list for "A Collection of Songs" (all by Dave Shindele)

A Matter of Time
A Perfect World
Amsterdam
Christina's World
Downhill
Elysium
Falling
Girl in a Whirl
Music
Nicole
Poor Warefaring Stranger
Riding on Hope
Shall we set a place at the table?
Please visit Dave's web site at daveschindele.com and his Facebook page.
The Coffeehouse remains closed. This concert is online only. Watch this on your phone, tablet, or computer and take a break from your stay-at-home distancing.
If viewing on a iPhone or Android phone and the audio is distorted, listen using your earbuds or stereo headset.
Phones must mix the stereo to mono for the loudspeaker and can distort the audio in doing so.
Set 1: Old Time Radio Show of Piano Tunes (31 minutes, audio and visuals)
To make comments to Dave while watching, expand the window to view it at YouTube.
Set 2: A Collection of Songs (40 minutes, audio only)
Thank you for listening.
Want to become a member of the Wild Hog in the Woods Coffeehouse and support local music?

Home Page | Virtual Concerts | Wild Hog Calendar of Events | About the Hog | Members | Signup for Announcements
This page was updated August 21, 2022 2:55 PM
© All Rights Reserved, Wild Hog in the Woods, Inc.
www.WildHogInTheWoods.org