William Vance Peden, Jr.
One of Our Founders
1952 - 2016
Tribute to Bill displayed at his memorial, August 6, 2016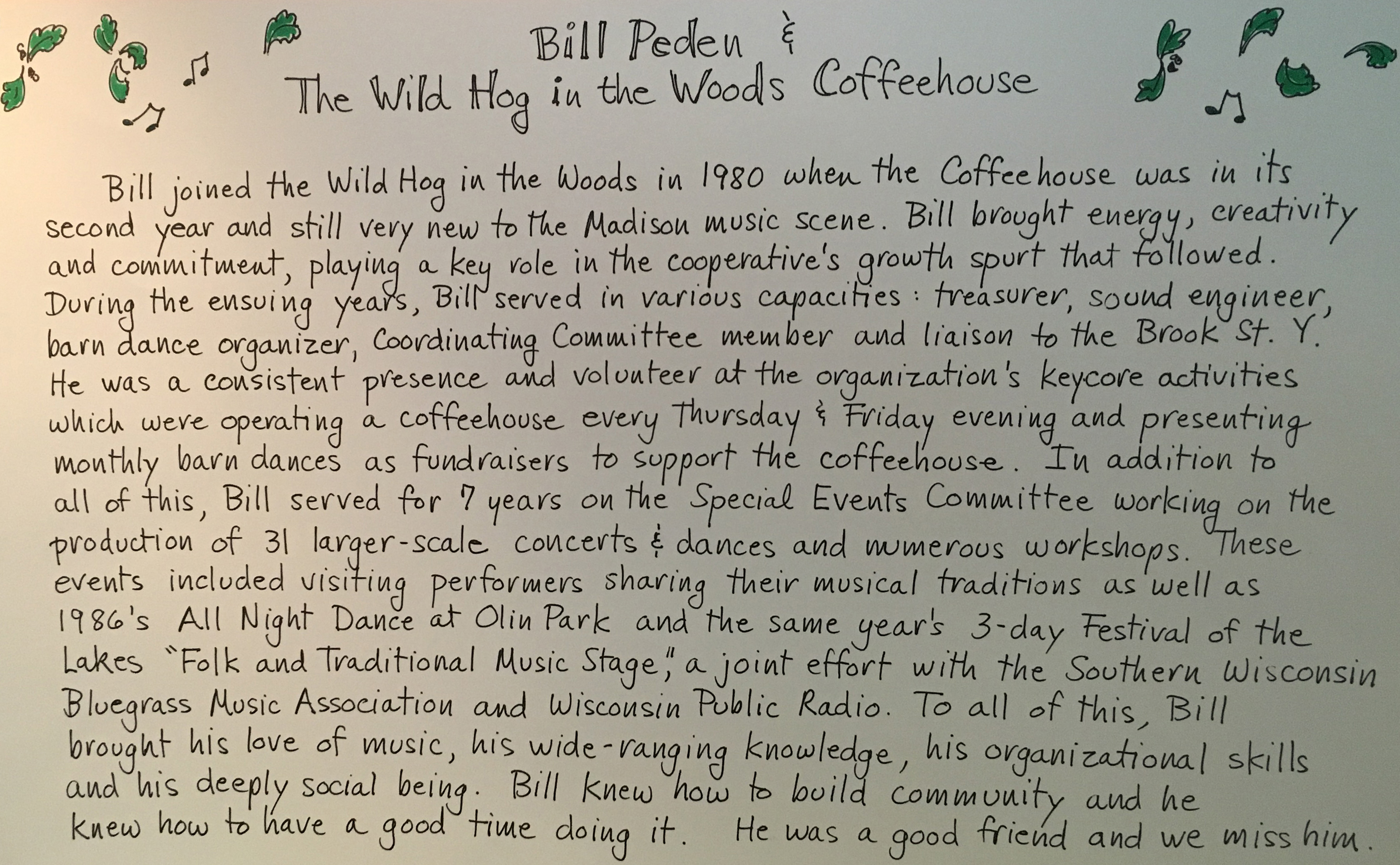 Tribute created by Deb Kemetz
Obituary, July 2016 Wisconsin State Journal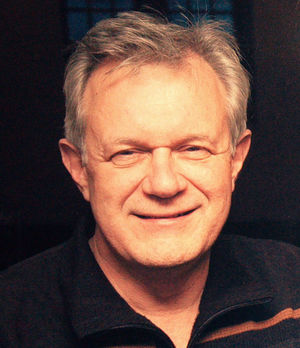 Our beloved husband, father, and friend, Bill Peden, passed away on June 30, 2016, surrounded by his family. He was born April 17, 1952, in Columbus, Ohio, to William and Theresa, and moved to Madison in the mid-1970s.
Bill enjoyed his career as a designer of plumbing and fire protection systems, especially the past 10 years with Henneman Engineering. But Bill was most well-known as a dedicated proponent and player of Irish traditional music, and was a talented and respected uilleann piper. He co-founded the Celtic Music Association of Madison and spent decades developing audiences for Celtic music in the Madison area, bringing numerous prominent artists to Madison through the years. He was involved in the development of Wild Hog in the Woods and the Madison folk music scene, and was also an opera lover and an early music enthusiast. In addition to his dedication to music, he served on the board of Porchlight for many years.
Bill celebrated both his paternal Irish heritage and his maternal Italian heritage, and travelled many times to both Ireland and Italy. Bill was known for his intellect and remarkable memory, and was fondly referred to as "Wikipeden." He will be missed by many, many people in the United States and abroad.
Bill is survived by his adoring wife, Chelcy Bowles; his loving daughter, Laura Zupko and son-in-law, Jim Zupko; by his grandchildren, James, Courtney, and Joe; his siblings, Mary Pitt, Chris Peden, Geri Foster, Don Peden, and Rick Peden; many fond cousins, nieces, nephews, and in-laws; and countless friends, and especially his long-time friends, John and Tom. He was preceded in death by his parents and his brother, Patrick.
We will celebrate Bill's life on Aug. 6, 2016, in Madison at the GREAT DANE - HILLDALE, 2 p.m. to 5 p.m. (bring your instruments). Contributions in Bill's memory may be made to the Celtic Cultural Center of Madison, the Madison Early Music Festival, and Porchlight, Inc.

Home Page | Virtual Concerts | Wild Hog Calendar of Events | About the Hog | Members | Signup for Announcements
This page was updated August 21, 2022 2:55 PM
© All Rights Reserved, Wild Hog in the Woods, Inc.
www.WildHogInTheWoods.org