Wild Hog in the Woods and the Madison Folk Music Society present
Aoife Scott in Concert
Press Kit
Irish folksinger/songwriter from Dublin, Ireland
Wednesday, August 14, 2019, 7:30pm
Concert proceeds to benefit the Williamson-Marquette (Wil-Mar) Neighborhood Center's Remodeling Capital Campaign


Press Release: View our full press release with information about the concert, Aoife Scott, the Wild Hog in the Woods and the Madison Folk Music Society. PDF DOCX
Media Contact: Jamie Poindexter at jamiep@wildhoginthewoods.org
Radio Station Promo: download 30 second mp3 sound bite
Concert details: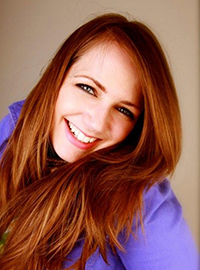 Location: 931 East Main Street (entrance is on Brearly Street).

NOTE:

this address is the temporary location of the Williamson/Marquette (Wil-Mar) Neighborhood Center during remodeling of their regular location on Jenifer Street. Google Map
Admission: $20 donation at the door (no advanced tickets). Proceeds to benefit the Wil-Mar Neighborhood Center's remodeling capital campaign.
Time: Doors open at 7:00pm, concert at 7:30pm.
Transportation:

Parking: free parking lot just south of the building.
Madison Metro: if using the bus, there are many bus routes to choose from with stops two and three blocks away. Use Metro's trip planner to plan your route.
Bicycle: The Capitol City Trail is a block away as it runs through McPike Park.

Concert Poster: Print a copy of the poster and post it in your office, local library or grocery store bulletin board. Or print the mini poster (two on one sheet) to share with your friends.
Additional info about Aoife:
Pronounciation: Aoife: "ee' + fa"
Her band: She will be accompanied by musicians Andy Meaney and Cathal Ó Curráin
Photos, print ready:
Quotes:

"Folk singer-songwriter Aoife Scott has an indefinable quality to her luscious voice that simply compels you to listen ... and once you listen to one song the rapture is complete, you're hooked." Folk Words
"an important installment in the legacy of traditional Irish music" – Irish Echo
"This Irish singer stands out for her beautiful crystal clear warm vocals. Stylistically she successfully bridges Irish trad, contemporary singer songwriter and Pop. " Folk World
"A fiery passionate young talent springing from a fine musical family. " HotPress
"Aoife Scott on lead vocals has a hauntingly beautiful voice" — GlasgowWestEnd.co.Uk
"Scott may only just have released her critically acclaimed first album, but her voice has a maturity that is reminiscent of both the English singer (Kate Rusby) and Scotland's own beloved Eddi Reader"– Ticketmaster.co.uk

More information about Aoife Scott:
On the air at WORT FM:
Aoife will be on the air at 11 AM that morning on Madison's community radio station, WORT FM 89.9 and wortfm.org, during the "Back to the Country" show with Bill Malone.
This concert is also presented by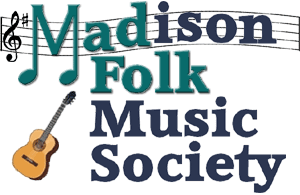 Home Page | Wild Hog Calendar of Events | About the Hog | Members | Signup for Announcements
This page was updated August 6, 2019 4:53 PM
© All Rights Reserved, Wild Hog in the Woods, Inc.
www.WildHogInTheWoods.org